Welcome to www.ndarec.com
Join us at the State Fair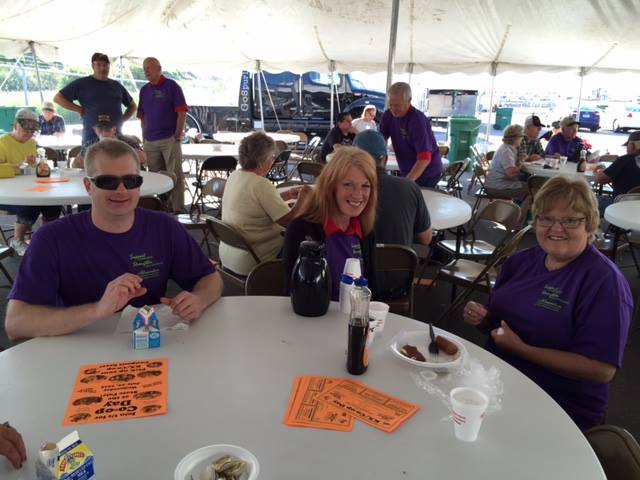 Cooperatives across North Dakota will once again celebrate Co-op Day at the North Dakota State Fair on Wednesday, July 27.
KX/Co-op Day begins at 7:30 a.m. with a free pancake breakfast on the north side of Commercial Building II on the fairgrounds. Cooperative volunteers will serve pancakes and sausage to fairgoers until 9:30 a.m. Following the breakfast, from 10 a.m. to 3:30 p.m., fairgoers will have the opportunity to visit with different cooperatives under the KX/Co-op Tent in State Fair Park to learn more about their products and services. Visitors will also have the chance to play games, win prizes and register to win door prizes donated by participating cooperatives.
In the afternoon from 2 to 3:30 p.m., cooperative volunteers will scoop and serve free ice cream cones to fairgoers as another way of showing gratitude to their members for their support.
"This is a great opportunity to show our members how much we appreciate their patronage, and at the same time, network and meet representatives from cooperatives from across the state," said Tammy Kear, operations assistant at the North Dakota Association of Rural Electric Cooperatives and co-chair of the KX/Co-op Day Planning Committee. "Cooperatives have a unique way of connecting the communities they serve, and this event is a demonstration of the collaborative nature of co-ops," she added.
The KX/Co-op Day at the North Dakota State Fair is sponsored by KXMC-TV in Minot and the North Dakota Coordinating Council for Cooperatives, a group of cooperative associations that joined together to collectively promote and educate people about cooperatives.